Breast pump, check. Batteries, check, Girdle, check. Stamina to go dancing, check. Unlike my last failed mommy moon, I made sure that I had all the pieces to my breast pump, and for extra security, I brought one battery operated pump and a hand pump. There was no way I was going to go home at 4:30 am again. I wanted my 8 hours of sleep, and darn it, I was going to get them on this overnight adventure.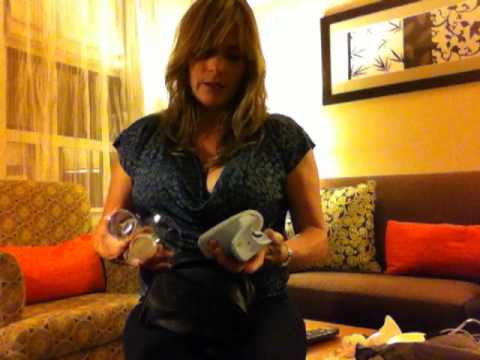 Hotel Abri in San Francisco's Union Square area was my choice for a night away from home. It's a super cozy hotel with an incredibly friendly staff. The best thing about the hotel is its central location. It's a few hundred yards from hotels that charge and arm and a leg to stay in their gilded towers, yet hotel Abri is totally chill and unpretentious. That is something I need being a new mom.
Along with a great location and brand spanking new rooms, they have a few services that can come in handy for the mommy on her moon.  Let me introduce you to the Shopping Vale: After being pregnant, my feet ain't the same and the last thing I want to do is schlep my shopping bootie back to the hotel. Well, at the Hotel Abri, you don't have to worry, because with their Shopping Valet program mommies (any guest, really) can call the Valet Hotline and they will dispatch a team member to pick up your bags at no charge and deliver them to your room.  Service is limited to within two blocks of Union Square or the San Francisco Shopping Center. Barney's – here I come!
Another fancy service they offer is the Tech Menu – a gadget gallery for tech toys that guests can borrow or purchase including: phone charger, Laptop charger, 1 gb flash drive, power strip, USB/AC adaptor, mini speaker, ear buds and Abri journal & pen. The hotel will soon also be offering two Wiis for hotel guests and an Ipad which will be in the lobby for guests to use at their leisure. No, they don't offer breast pumps (yet).
So, after a delicious Italian dinner at Puccini & Pinetti Italian Restaurant, which is connected to the hotel. I went back up to my room and pumped around 5 ounces. I met up with a friend and we decided to go across the street to Infusion Lounge. Yep, I know, I know. I'm not twenty-something (twice that, actually). But sometimes I just want to feel like one – not two. I might be a mom, but I'm not dead (yet).
So, finding out, the hotel offers a "Get Infused Package" which I did not take advantage of this time…….

Here's what they have to say about it:
"Experience San Francisco's hottest new nightclub and go home to the Hotel Abri across the street.  The Get Infused package includes:
Overnight Accommodations – Urban Suite
Complimentary Cover Charge at Infusion Lounge (dress code strictly enforced)
15% off Infusion Lounge food
"Stay Infused" Premium Beverage & Nosh Tray
Morning Rush "Hangover Kit"
Late Check-out."
I'm not too sure if it was the intoxicating beats that pumped through Infusion Lounge, or the champagne, but the next thing I knew it was 1:00 am. We looked at each other, laughed and left Infusion.
Back in the room, I pumped more, then lounged in bed  watching TV. I don't have television at home, so it was a pleasure just relaxing without a screaming baby or fear that I was going to wake the baby. Before I knew it, it was 2:30 am. I had a 9:00 am meeting. So much for my 8 hours of blissful sleep!
The hotel is a lovely gem in the high-energy Union Street area. It's not filled with obnoxious tourist or overrun by businessmen. The lobby is an intimate space with an open fireplace. Each night, they serve a "rush hour" cocktail to guests in the lobby. The rooms are fabulous for the price. Each has a small refrigerator – perfect for storing breast milk! They can keep the cost down because they don't offer room service, but that is fine because there are so many great places to eat in the neighborhood.
Some of the point of interests near by include:
Powell Street Cable Car line – 1 block
Westfield Shopping Center – 2 blocks
Union Square – 2 1/2 blocks
Chinatown – 9 blocks
Nob Hill – 1/2 mile
Yerba Buena Gardens – 1/2 mile
SF Museum of Modern Art – 3/4 mile
North Beach – 1 mile
Ferry Building – 1 1/2 miles
Fisherman's Wharf – 2 miles
Golden Gate Bridge – 3 miles
California Academy of Sciences – 4 miles
Napa/Sonoma – 45 miles
For you mommies who want a action-packed night away from home, check out Hotel Abri!
127 Ellis Street
San Francisco, CA · 94102
T: 415.392.8800 ·